Operations
INSPIRING ACTION – MAXIMIZING POTENTIAL
---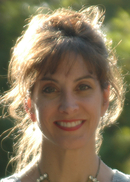 Lynne M Nugent
Lynne Nugent joined Jeff Salazar's Wealth Management Advisory Team in August 2016 after coming on board with Northwestern Mutual in October 2013. She serves in many capacities with an emphasis on client relationships. She is thrilled to help clients and work in tandem with an empowering team as an Associate Financial Representative.
Some of her responsibilities include:
Working closely with clients to implement and integrate their financial plans

Monitoring and executing the overall planning intricacies during client onboarding

Maintaining client relationships: setting up annual reviews, educating, supporting and encouraging clients

Making necessary changes to clients' financial plans and servicing clients' accounts

Creating a client experience that exceeds expectations
Lynne comes to Northwestern Mutual after working as a general partner/business owner in both a real estate appraisal firm and a design build company as well as a homeschool teacher to her children. Prior to her move to The Music Capital of the World in the early 90s and her work in the real estate industry, she enjoyed the fruits of her labor and her childhood dream of performing on The Great White Way. When she is not helping others find some financial security, Lynne can be found worshipping at LifeAustin, serving alongside her children with Generation Serve, standing on her hands at Breath and Body Yoga and dancing her way through a cycle class at Love Cycling Studio. Lynne loves to spread joy and is known as the CJO - Chief Joyologist Officer. However, her greatest role is being the Chief Legacy Officer to the two gems of her life, Grace and Noah.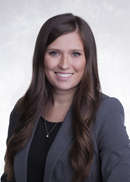 Nicki M. Morgan
Nicki Morgan works on our Centralized Financial Planning Team. She came to Northwestern Mutual in August of 2016. She graduated from Texas Tech University with a Bachelor of Science in Personal Financial Planning. She chose financial planning as a career in 2013 when she realized how much impact a financial plan can have on a family. In her role, she oversees financial plans and other aspects of financial planning for various individuals. She also assists the director in training in financial planning related education opportunities throughout the office.
She is married to Alex Morgan, who works in our office as a Financial Representative. In her free time, she is actively involved in the Austin Stone, spends time with her loving husband, family and friends, and enjoys the local Austin cuisine.
Randall K Ondrusek
Randall Ondrusek works on our Investment Operations team. A class of 2013 Finance and Accounting graduate of Texas State University, he came to Northwestern Mutual in May of 2017. In his role, he oversees investment account initiation and service for our office. He also assists the Director of Office Supervision in compliance related roles within our organization.
Randall is a proud Texas native that enjoys his free time with family and friends doing an array of activities including but not limited to: hiking, tubing the river, traveling, eating at hole in the wall restaurants, and working it all off at the gym.
Mason Hodgin
Mason started his professional career at Northwestern Mutual in June of 2017.  He is part of the centralized planning team as a Financial Planning Associate. Some of his responsibilities include educating new reps, generating marketing material, and creating financial plans.  He graduated from Texas A&M University with a Bachelor of Science in Agriculture Economics. Within his major, he primarily had a focus in the finance and real estate industry. Having parents involved in both small business and banking, Mason acquired an interest in finance at a young age. He grew up in the South Texas region but currently resides in Austin, Texas. In his free time, he enjoys being outdoors, playing sports, and eating good food.